Frequently Asked Questions
*Questions That Have Been Asked Like 2 Or 3 Times And Now We Made This Stupid Website No One Will Read To Answer Them
What's the point of this stupid game?
There is no point. Ramone: Teh Gaem has no deeper meaning and is not supposed to be a great game or something like that. It started out as a joke for friends but we had so much fun with it that we made it a full game. It contains collectibles, secrets, boss fights, a story, a soundtrack...all of that shit. If you like the game, that's great. If you don't like it, send complaints to ramonesuckswhatcanido@un.org!
Who is "we"? Who made all of this?
Ramone was made by three people: Pixel, Robin and FrozenFrog. Pixel came up with the idea for the game (and developed the first prototype), Robin did most of the coding work and Frozen helped with beta testing and made the very cool game trailer. The game's credits will tell you more about who made what!
What program did you use to make Ramone?
Game Maker Studio Pro. Get it here.
Is this game really free?
Yes, it's 100% free. Or do you really think we can sell a game full of copyright infringements?
Help! The game crashes right when I launch it!
Your device probably doesn't meet the system requirements (shown below). Also, make sure to not run the game from a virtual machine or an emulation software like Wine!
Help! The game crashes...somewhere else!
We're very sorry for that! Please send bug reports (preferably with a screenshot attached) to Pixel on Twitter!
What does the cowboy/rain in turtle woods/Rollercoaster Tycoon 4 Mobile logo stand for? I don't get that.
Inside jokes. This game has quite a lot of them.
I read through this whole FAQ and it was so boring! Could you at least place a dank meme here so I feel entertained?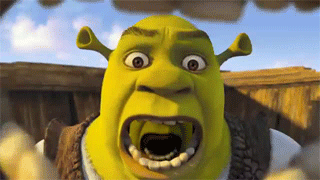 System requirements: Windows 7 or newer, at least 2GB RAM, a fairly good processor, latest version of DirectX. A screen, mouse and keyboard are great too!
Disclaimer: This game is really stupid pure satire. Don't take ANYTHING in it too serious.